About Athena
Introduction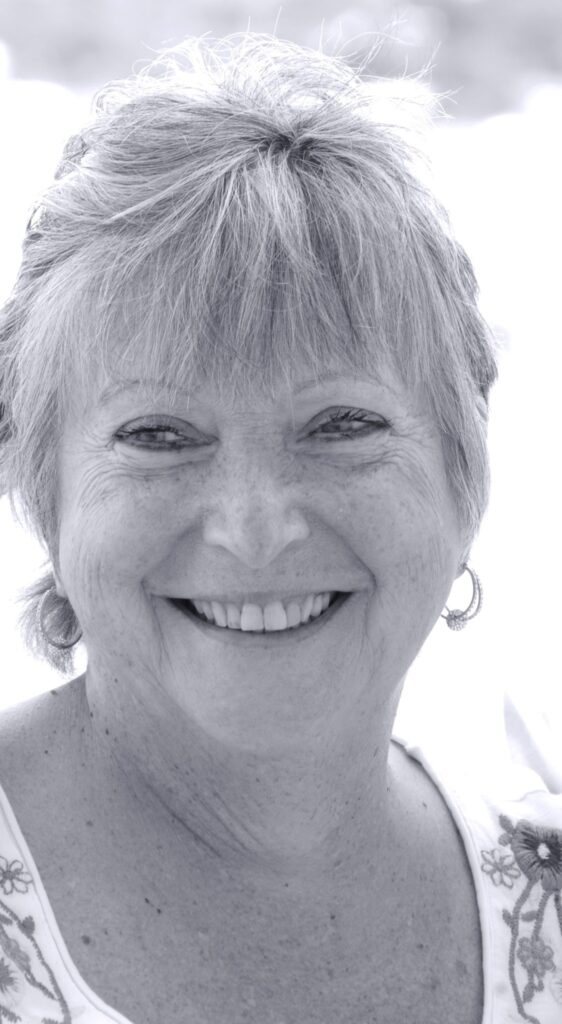 Athena A. Drewes, Psy.D., RPT-S, is a licensed child psychologist, parapsychologist, and volunteer consultant to the Rhine Research Center1 and the Parapsychology Foundation2 on children's psychic experiences.
She is also on the Advisory Board of the Rhine Center and member of the Parapsychological Association (www.parapsych.org), a research association member of the prestigious American Association for the Advancement of Science (AAAS). Dr. Drewes has conducted research, written articles and reviews, and presented on children's ESP experiences.
Dr. Drewes has over 45 years of clinical experience in working with children, teens and families on issues dealing with complex trauma, attachment and placements in foster care through play therapy, as well as helping children and families understand and feel validated when reporting Exceptional Experiences (ExE) that have occurred in their lives.
Consulting & Notable Apearances
Dr. Drewes consults with and supervises clinicians, in both play therapy and with regard to how best understand and support clients who report Exceptional Experiences within therapy.
She responds to parent and child inquiries regarding children and ESP that come into the Rhine Research Center and through the A&E Network and has also been featured on the A&E cable shows "Psychic Children" and "Paranormal State"3.
Mission & Goal
To bring further understanding to the field of mental health (especially with children and teens) to help normalize and validate that Exceptional Experiences are a gift much like that of being an exceptional sportsperson, artist, performer, etc. and not something that automatically requires medication or treatment.
Background
Dr. Drewes had her own psychic experiences as a child through adulthood. To learn more about Drewes' personal psychic experiences, visit "Kids Who See Ghosts – Athena Drewes Responds."
Her involvement in parapsychology began as a research assistant at the Dream Lab (Parapsychology and Psychophysics Research Laboratory) at Maimonides Medical Center4 in Brooklyn, NY assisting with dream telepathy experiments with Dr. Stanley Krippner5 and Charles Honorton6
Dr. Drewes, now semi-retired, previously was the Director of Clinical Training at a large non-profit multi-service child and family mental health agency in the Hudson Valley, north of New York City. Dr. Drewes is the senior author, with Dr. Sally A. Drucker, of the reference work, Parapsychological Research with Children: An Annotated Bibliography7.
Authorship, Speaking Engagements, Training
Dr. Drewes is the co-editor and chapter author of over thirteen books on play therapy.
She is a nationally and internationally sought-after speaker on play therapy as well as children's psychic experiences. She has given training in:
Argentina
Mexico
Denmark
England
Ireland
Wales
Italy
Taiwan
Dr. Drewes recently provided remote training and supervision for:
China
Korea
State of Florida
Book Reviews
2020
2004

Drewes, A.A. Life before life: A scientific investigation of children's memories of previous lives. Journal of Parapsychology, 69. Link to Book Review
Presentations
Play Therapy and the Intuitive Child's Paranormal Experiences. 3rd Annual Mid-Atlantic Play Therapy Training Institute, Arlington, VA. April 11, 2015. 1 1/2 hours.
Perceptive Children: Understanding their Experiences and Ways to Respond. Rhine Research Center, Durham, NC. Live webinar. July 10, 2015. 2 hours.
55th Annual Parapsychological Association Convention, Durham, NC. Panel. "Lessons Learned – Creating and Facilitating Psi Experience Support Groups". August 10, 2012. Moderator: Nancy Zingrone, PhD, Panel: Pamela St. John and Athena Drewes. Athena Drewes: "Orange County, NY Psychic Experiences Group."
55th Annual Parapsychological Association Convention, Durham, NC. Panel: "Understanding and Responding to Child and Adult Psi Experiences". Moderator: David Rogers. Panel: Christine Simmonds-Moore, PhD, Pamela St. John, James Carpenter, PhD, and Athena Drewes, PsyD. Athena Drewes: "Clinical Approaches to Working with Children with Disturbing Psi Experiences."
55th Annual Parapsychological Association Convention, Durham, NC. Paper presentation: "Anecdotal Survey of Children's Psi Experiences: A comparison of website emails to Dr. Louisa Rhine's Letters from Children", August 11, 2012.
Psychic Experiences of Children: How to Understand and Respond to Them. November 8-9, 2007. Rhine Research Center, Durham, NC. 2 hours.
Interview
Parapsychology Association Conference
While attending the 2012 Parapsychology Association Conference, Dr. Drewes was interviewed by Skeptiko8, a podcast covering the science of human consciousness.
Click below (automatically starts at the 26 minute: 35 second time-stamp where her interview begins) and listen as Dr. Drewes discusses the importance of striking a balance between her personal experiences and maintaining objectivity when researching the complex science of parapsychology.